Contact Us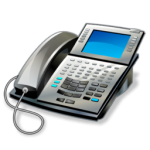 The Solution Website is a collaboration of educators who have over 30 combined years of educational experience in the United States. We have put together this website hoping to answer or assist with the many questions parents and educators have about the K-12 educational model and all the different topics that come up in relation to the ongoing education of their children. We know that the education system changes as quickly and as frequently as the weather, and we ensure that we have the most up to date information on any changes. If you want to know what's new regarding anything to do with the K-12 curriculum, reforms, trends, and technological news, this is your best source for finding out that information.
We don't want to be your first stop, we want to be your ONLY stop. We have the solutions to all your questions, and our staff is always here to answer any questions queries that you may not be able to find yourself.
We know how important your child's or student's education is to you.
We want to make the changes in the next few years as smooth as possible. We are here to help you and be your one stop solution shop. We offer several articles that might get you started answering some of the questions that you have and we can resolve a plethora of issues you might not have even thought to ask about. Take your time and look at some of the terrific titles we currently have available.
Contact Us at:
The Solution Website
555 Technology Drive
Education, Fl. 33554